Le' Guestbook

A guest book has been made available to enable all you peole who agree with me to let me know what you have to say. Do leave you entries in the guest book.You can leave your comments and other information in support of the PETP's principles, which can then be viewed and added to by other visitors.

Kindly note any Animal Rights propaganda will not be tolerated and will be deleted by the webmaster from the guestbook.

-People for the Ethical Treatment of Plants. (PETP)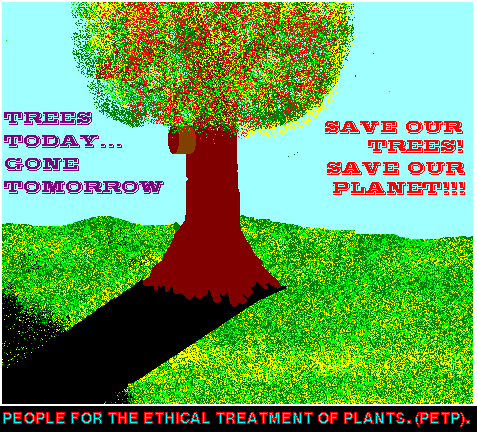 Thank you .............

....... for signing the Guest book. I do hope you liked the site.

Click here to view all entries in the GUESTBOOK.

By visiting this page you have agreed to release us from any liability whatsoever that may arise out of your use of this site. (See disclaimer on home page)
http://saveplants.faithweb.com.